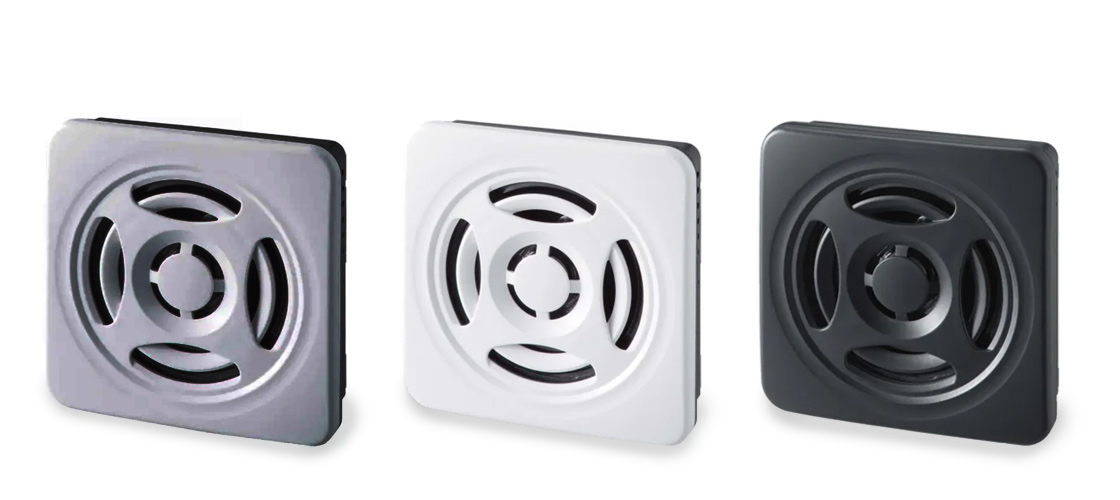 Patlite voice annunciator type BSV
Super slim MP3 compatible annunciators
The new Patlite BSV is a highly compact voice annunciator that is programmable by SD cards in MP3 file format for up to 60 seconds of message. Output of 87dB at 1m. The BSV is particularly compact with a depth of only 19.9 mm, 7 mm of which is above the mounting surface. Footprint is 75 x 75 mm.
Installation is easy and time saving. The front panel twists by 45 degrees to reveal two mounting screws and a volume control.
Supply voltage is 12-24 V DC. Enclosure is IP54. The BSV suits ambient temperatures from -10 to +50°C.
Models available:
Cream, dark grey or silver colours
PNP or NPN inputs
Voice or 15 prerecorded alarm sounds
Speaker option with same dimensions
Sound reduction - The standard output volume of 87 dB can be reduced to 67 dB, suitable for night-time use or non-emergency messages.